"The outdoor buy that we worked on together last fall was a great success that resulted in good cost savings. You delivered what you promised with short lead-time."
Bill Boodry,
Director of Purchasing
Reebok
"Thank you for an outstanding job in placing our National Cable media. You and your team not only delivered on your promises but exceeded them by delivering bonus placements."
Sam Caputo,
National Communicatons Manager
Minolta
"[TAHO] delivered on your promise to provide a quality media buy...we look forward to working with you on an expanded program... You helped us add a substantial amount to our bottom-line while delivering our campaign exactly as budgeted."
Stephen Hollander
Vice President, Marketing
Luxottica
"From the very beginning of our association, I was impressed with the professionalism exhibited by the members of your organization."
Anthony Fera
Director, Consumer Administration
American Tourister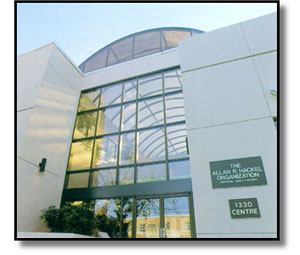 The Allan Hackel Organization (TAHO) has been a leader in the barter industry since 1954. Allan Hackel has assembled a team of professionals with many years of experience in barter. This makes TAHO the oldest barter company in the country operating under the same ownership.
---
Over the years, TAHO has structured barter transactions throughout a multitude of industries: These include the computer industry, consumer electronics, hardware, houseware, clothing, airline, hotel, real estate, etc. Our clients continue to do business with us because we:
Demonstrate creativity and flexibility in structuring each deal;
Offer them the ability to use excess merchandise or services to create cash flow savings, or to expand their advertising programs;
Deliver advertising time and space strictly in accordance with the client's parameters and budget;
Offer FULL VALUE for their excess inventory, thereby, avoiding selling the inventory at a loss;
Re-market the inventory strictly according to the client's specifications;
Act as an extension of their marketing departments by opening new marketing channels;
Take immediate delivery of the inventory thereby freeing up warehouse space or, at their option, the client can keep physical possession of the inventory and ship from its warehouse.
The core of most successful barter programs is advertising. TAHO places millions of dollars annually in advertising. We maintain our own media department which buys magazines, billboards, spot and network radio, spot and cable television, and some network television advertising. In addition, TAHO provides its clients with other areas of trade credit utilization including corporate and incentive travel, sales meetings, premiums and promotions.
Throughout our history, TAHO has had tremendous success in moving clients' excess inventories in ways that do not interfere with their current marketing channels. Furthermore, we will contractually agree to move the inventory only in a manner approved by the client.
TAHO has now been in the barter industry for more than five decades. Our 55 years of experience can be put to work to help you recover the most possible economic value from your excess inventory.
Hackel has surrounded himself with highly talented people. Their longevity with the company and experience in their individual fields are major reasons for TAHO's continued success. The following list of key executives represents over one hundred twenty years of barter experience:
Allan Hackel, CEO. started in the barter industry in 1954.
Peter Hackel, Sr. Vice President. Peter has been with TAHO since 1983.
Maureen Kimmins, Office Manager/Manager of Trade Accounting,
has been with TAHO since 1986.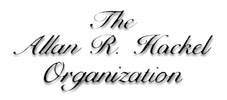 A Brief History || Financial Advantages of Barter || Delivery of Advertising || Trade Credits || Credential Letters || Why Barter || Request Client Reference || Links || Contact Us
An International Trading Company Established in 1954
1330 Centre Street, Newton Centre, Massachusetts, 02459
617-965-4400 FAX 617-527-6005